Scouting report, Orioles Vs. Red Sox
The Baltimore Ravens aren't the only team from the Charm City playing a big game this weekend against a team from Boston, and isn't it about time we can say that in late September.
Following a well-deserved day off, the Baltimore Orioles travel back east tonight to begin a crucial three game series tonight at Fenway Park in Boston versus the embattled Red Sox. Baltimore is coming off a three game sweep of the Seattle Mariners. A series sweep that required the O's to play the equivalent of four games (38 innings) to finish. The O's needed 18 innings on Tuesday/Wednesday morning and 11 on Wednesday to sweep the series from the M's. In the process, Baltimore extended its extra innings winning streak to 15 games.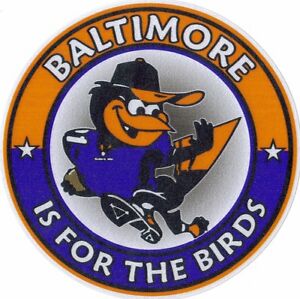 The Orioles and Red Sox will meet in the opener of their three-game set. For the Birds, tonight represents the seventh game of a nine-game, 10-day road trip that began with the O's going 1-2 in Oakland before sweeping the Mariners. The Birds have won 30 of their last 43 games and their 85 wins in 2012 are their most since 1997 when the club went wire-to-wire with 98 victories. Since dropping four of their first five following the All-Star break, the Birds are 39-20, which is tied with the Cincinnati Reds for the best record in baseball during that span. The Orioles enter Fenway Park with 42 road wins this year, 12 more than their total in 2011 (30) and their most since 1997, when they won 52. The O's have seven road games left counting tonight and their 42 road wins are the most in the AL.
With 83 losses this season, Boston is guaranteed its first losing season since 1997 when they finished 78-84. The only other team to finish over .500 in all 14 years from 1998-2011 was the Yankees. Boston tallied at least 90 wins 10 times in that 14-year span and has endured just seven losing campaigns since 1967. Despite a 7-4, walk-off loss to the Rays last night, the Red Sox finished 4-3 on the seven-day, seven-game road trip to Toronto and Tampa Bay. The trip followed a 2-13 stretch from Aug.8- Sept. 13 in which the Sox won just once on the road.
As they have done all season, the Orioles continue to win the close games. During the 39 win span, one (11 times) or two runs (10 times) decided 21 of those victories. The Orioles lead the season series vs. Boston in 2012 with an 8-4 mark. The Birds are 3-3 at Camden Yards and a remarkable 5-1 in Boston. That is the most wins by an O's team in Bean Town since the 2005 Birds won five at Fenway. As if that isn't enough to get Sox fans in an uproar, manager Buck Showalters team has won 12 of their last 17 and 14 of their last 19 games overall against the Red Sox.
The high flying Birds started to become comfortable in the park with the big green wall in left field starting late last season, as the Birds won seven straight games at Fenway Park from September 20, 2011-June 6, 2012, setting a franchise record for most consecutive wins at Fenway Park in the process.
O's first baseman Mark Reynolds has had a great deal of success this season against the NY Yankees. What you may not know is that Reynolds also has had a great deal of similar success against the Red Sox as well. In nine games against Boston in 2012, Reynolds is batting .433 (13-30) with a .550 on-base percentage, a 1.067 slugging percentage, four doubles, five homers, eight walks, eight runs and 14 RBI. When you combine what he has done vs. the Yankees as well, Reynolds is a one-man gang.
Of Reynolds 21-homeruns this season, more than half (12) have come against the Yankees and Red Sox. In 24-total games against both perennial AL contenders in 2012, Reynolds is batting .345 with 18 walks, 20 runs and 28 RBI's to match his 12 dingers.
LESTER OWNS THE BIRDS
Tonight, Reynolds and his teammates will face Red Sox pitcher Jon Lester. The southpaw has been an Oriole killer during his career with amazing numbers vs. the Birds. Lester was 14-0 with a 2.33 ERA (108.1IP, 28ER) in his first 17-starts against the O's, and the Red Sox won 16 of those 17 games. However, during his last three starts, he is 0-0 with a 3.50 ERA (18.0IP, 7ER) and the Orioles have won all three games. The good news for O's fans is Baltimore is 24-15 in games where their opponent started a left-handed pitcher (16-6 at home, 8-9 on the road). The 24 wins are more than the O's produced against lefties in 2011 (19-28) or 2010 (18-33). The last year the O's had a winning record when their opponent started lefties was in 1997 (33-19). Like his team's struggles vs. the AL East this season, Lester is 1-5 with a 6.44 ERA (21 ER/29.1 IP) in six starts against division rivals in 2012.
In his last start, Lester took the loss on Sept.16 at Toronto as the Red Sox were shut out 5-0. He allowed three runs on four hits and one walk over seven innings. Lester struck out seven while tossing 101 pitches.
GOZNO LOOKING TO BUILD ON GREAT AUGUST
The Orioles will send Miguel Gonzalez to the hill to face the Red Sox tonight. Making his 13th major league start, Gonzalez is 1-0 with a 2.70 ERA (10.0IP, 3ER) in two career starts vs. Boston. He won his only start against Boston on August 15 in Baltimore when he pitched 6.0 innings, allowing two runs on six hits. His only outing at Fenway Park came in relief on June 7, when he allowed one run over four innings on two hits and two walks.
Signed by the Angels as an undrafted free agent December 13, 2004, and after time missed because of injury, the Orioles signed him as a free agent on Feb. 28, 2012. Gonzalez is one of 12 Mexican-born players in the major leagues this year, and is 6-4 with a 3.77 ERA (74.0IP, 31ER) and seven quality Starts. He has worked seven or more innings four times and eight innings once. The O's righty is 4-2 with a 3.06 ERA (53.0IP, 18ER) in nine outings (seven starts) on the road this season. He owns big road wins over the Angels, Yankees (2) and Indians. Gonzalez was as valuable as any O's player during August as the team posted a much needed 18-9 mark. During the month, Gonzo was 3-1 with a 1.91 ERA (33.0IP, 7ER) in five starts. His ERA in August was third best in the AL behind Felix Hernandez and Bartolo Colon. It was the sixth best in all of baseball.
ELLSBURY WITH SUCCESS VS. THE O'S
The Red Sox Jacoby Ellsbury has hit safely in 57 of 63 career games against the Orioles, batting at a .360 clip (99-for-275) in those contests. That is the 2nd-best mark among players with at least 200 plate appearances against the Orioles since the team moved to Baltimore in 1954 behind Marty Barrett's .363 mark from 1983-90. Ellsbury was hitless in his last game against Baltimore on Aug. 16, snapping a 38-game hit streak vs. Baltimore that had started on April. 17, 2009, over which he hit .418 (71-for-170). It marked the longest hit streak ever recorded against the Orioles franchise.
THE DIFFERENCE MAKER IN 2012 HAS BEEN THE BULLPEN
The surprise Orioles, who puzzled experts during the first half with a 45-40 finish because of a -36-run differential, seems to playing much better all-around baseball as the stretch drive intensifies. Baltimore's bullpen, anchored by closer Jim Johnson is one of the best in baseball.
Johnson notched his 45th save Wednesday, tying Randy Myers (1997) for the most saves in a season in Orioles history. He is currently on pace for 49 saves this season. The rest of the O's bullpen has been stellar this season. Aside from the two starters, the O's bullpen combined to pitch 15 2/3 innings of shutout baseball allowing just six hits as the O's won the final two games of their three game sweep in Seattle. They are now the third best bullpen in the A.L and fifth best in all of baseball with a 3.03 E.R.A.
The Orioles play in one-run games and extra innings has many pundits and experts scratching their heads in 2012. The Orioles have won their last 15 extra innings games, extending a franchise record. The Birds have played 57 extra innings this year and have outscored their opponents 30-5 in extra frames. According to Elias, the 15-game win streak in extra innings is the longest in the majors since the 1949 Indians won 17 straight. The Orioles have played nine games that went 12 or more innings this year and are 8-1 in those games (only loss was April 10 vs. New York). Again, according to Elias, the last time the O's played more than nine games that went 12 or more innings was 1966 (10). Need I remind you of the outcome that season? The Orioles have played five games of 14 or more innings and are 5-0 in those games. On September 18-19, the Orioles won back-to-back games in at least 11 innings for the first time since 1991.
The success in those games can be traced to the bullpen, who has pitched to a 0.80 ERA (57.0IP, 5ER) in extra inning play and has a 3.8 K/BB rate (53/14) in those games. And speaking of Elias and extra innings one more time, in 2012, the Orioles have won games in 10, 11, 12, 13, 14, 15, 17 and 18 innings. According to Elias, it is the first time in MLB history a team has won games in eight different extra innings.
JONES HAS BEEN MR.APRIL-SEPTEMBER THIS SEASON BUT MR.OCTOBER JR. HAS A BEETER RING
In one-run games this season the Orioles record is simply amazing. With their 27-8 (.771) record in one run games this year, the Orioles are on pace to have the highest winning percentage in major-league history in one-run games. The 1981 Orioles, who were 21-7, currently hold the record (.750) in one-run affairs.
The Birds can thank Adam Jones for his contributions this season during those one-run contests. The O's are 21-8 when Jones homers and 19 of his 30 homers have tied the game (3) or given the O's the lead (16). His 30th home run of the year in the 11th inning on Wednesday night was the fourth extra innings homer this season. Earlier this season Jones became the first player since Mark McGuire in 1988 to homer twice in the 15th inning or later during the same season.
Tonight is the only night game scheduled between the teams during the three game stint. Tomorrow's game is scheduled for 1:10 and Sunday's first pitch is slated for 1:35. The Birds starter for tomorrow has yet to be determined as of publishing. According to beat writer Britt Ghiroli of MLB.COM, "Since I've been asked a few times, the Orioles rotation after Gonzalez will be Tillman on Sunday and TBD on Saturday. The O's are leaning toward lefty Zach Britton, although Randy Wolf and Jake Arrieta are also possibilities.
The Red Sox will be countering with RH Aaron Cook (4-10, 4.93) tomorrow and LH Felix Doubront (11-9, 5.08) on Sunday.
THREE STATS YOU CANNOT WATCH WITHOUT:
1) The Orioles recalled RH Dylan Bundy from Double-A Bowie on Wednesday. Bundy, 19, went a combined 9-3 with a 2.08 ERA (103.2IP, 24ER) in 23 starts with three affiliates this season, striking out 119 and walking 28. Following the minor league season, he was ranked the number two prospect in the minors by MLB.com and was named to the Baseball America Minor League All-Star Team. When he makes his debut, Bundy (19 years, 311 days old today) will be the first Oriole to debut before his 20th birthday since RHP Mike Adamson on July 1, 1967 (19 years, 291 days old).
2) Why has the Orioles defense gotten so much better, you ask, look no further than the hot corner and rookie sensation Manny Machado. From Opening Day through August 8, Orioles third basemen combined for 24 errors and were last in the majors with a .914 fielding percentage (the team had a .980 fielding percentage, the worst in the majors). Since the Orioles selected the contract of Machado on Aug. 9, he has played every inning at third base, making just two errors for the third-best fielding percentage among AL third basemen (.982) and the Orioles as a team have made just 12 errors, for a .992 fielding percentage, tops in the American League. The Birds have not committed more than one error in a game over that span after committing multiple errors in a game in 24 of their first 111 games…Both of Machado's errors were throwing errors.
3) I have yet to see any tee shirts on TV that say BUCK-BALL, but there should be. O's manager Buck Showalter has had a little something to do with the Birds success and it's not all luck, as Red Sox manager Bobby Valentine suggests. Since the start of the 2011 season, the Orioles are 49-30 (.620) in one-run games, the highest winning percentage in baseball. Since Buck Showalter took over as manager on August 3, 2010, the Orioles are 61-35 (.635) in one-run games. In three Septembers under Buck Showalter, the Orioles are 41-31. The 41 September wins are third most in the AL behind Texas (45) and Detroit (44). In Buck Showalter's second full season as manager, the Orioles are on pace to win 92 games, which would be a 23-game improvement over last year's 69-93 mark. In 2004, Showalter's second full year in Texas, he led the Texas Rangers to an 18-game improvement and was named the AL Manager of the Year. In Showalter's second full year in Arizona (1999), he led a 35-game improvement. His second full year in New York (1993) resulted in a 12-game improvement. The O's are 188-180 under Showalter.
By the way, the video attached to this article is dedicated to the all of my red sox friends that became, shall we say, a little spoiled during the past few seasons. One more time Neil...September mourn!